Topics:
Patrick Tennyson: Overview and future of the Butterfly Pavilion, why invertebrates matter, why we should care.
Amy Yarger: Importance of pollinators, declining populations, what Butterfly Pavilion is doing around pollinator conservation, what individuals, communities, business, government can do to help protect pollinator populations.
About Our Speakers:
Patrick Tennyson, President and Chief Executive Officer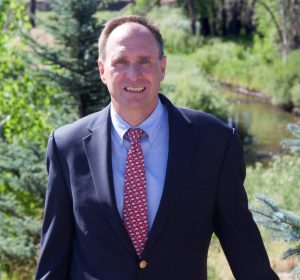 Patrick Tennyson is the President and CEO of Butterfly Pavilion in Westminster, Colorado. Patrick has been with Butterfly Pavilion since June of 1999 and has been the organization's President and CEO since 2010.
Patrick has a master's degree in Nonprofit Management from Regis University. He has a B.S. in Zoology and a Minor in Chemistry from Metropolitan State College. Patrick has been involved in environmental education and conservation since 1987, including over five years as an Interpretive Naturalist and nearly six years in youth and adult education program management. Patrick has dedicated over 20 years to professional leadership, administration and strategic planning. His leadership contributions include board and staff development, cultural and organizational innovation, responsible financial oversight and growth through fundraising and community collaborations.
He is actively involved with a number of environmental conservation awareness groups. He served on the board of Colorado Alliance for Environmental Education (CAEE) for over eight years, including a two-year term as Board President. Patrick is currently a board member of the Broomfield Open Space Foundation and is presently serving his second four-year term on the Broomfield Open Space Advisory Council. He is a member of the Governance Committee of 36 Commuter Solutions, and in 2010 he was appointed by the City Council as a member of the Broomfield Sustainability Task Force creating the City of Broomfield's Sustainability Plan.
Amy Yarger, Director of Horticulture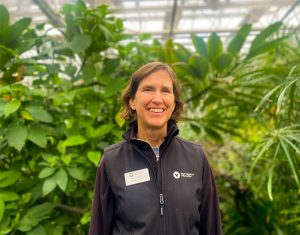 Amy has been with Butterfly Pavilion since May of 2000. She currently leads Butterfly Pavilion's local pollinator habitat initiatives, such as the Baseline Pollinator District and the Urban Prairies Project, which restores habitat in urban and suburban green.