Members, please login to RSVP for an event. Guests and non-members, click the Request to Attend button to fill out a form to request to join us.
Tue, Jan 14, 2020 7:00am
700 Water Street, Denver, CO 80211
Topic: 2020 – An Early Look At a Tumultuous Political Year. This will be an overview of the 2020 political landscape and of our political system even more broadly – presented with a non-partisan perspective and with time at the end for Q&A.
Eric Sondermann is a high-profile, Denver-based political commentator, writer, pundit, civic leader and consultant.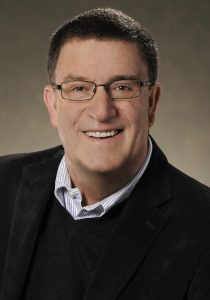 Having been a frequent columnist in the Denver Post for many years, Eric now writes a regular column for Colorado Politics, a publication of the Gazette. He is a regular panelist on the weekly "Colorado Inside Out" program on Colorado Public Television and co-hosts the "Colorado Decides" political debate series sponsored by CBS/Denver-Channel 4, Colorado Public Television, the Colorado Sun and KOA Radio.
He is regularly called upon as a go-to source of independent political insight by a laundry list of media outlets across the state and nation, and occasionally beyond our borders. He is respected for his candor, his independent thinking, and his ability to distinguish analysis from spin.
As a civic leader, Eric has chaired the Boards of the Colorado I Have a Dream Foundation, The Logan School, Roots Elementary and Catapult Leadership. He has also served as a Board member of Urban Peak, the Colorado League of Charter Schools, Colorado Public Radio, the Children's Museum of Denver and the Colorado Symphony. He most recently joined the Board of Judaism Your Way.
Well over two decades ago, Eric founded the well-respected media and public affairs consulting firm, SE2. In 2014, he sold his interest to his long-time business partners to devote his next chapter to these pursuits in addition to some high-level strategic consulting on a handful of critical public policy issues.
Eric and his wife Tracy Dunning divide their time between Denver and a mountain retreat near Tabernash. They are the parents of two (mostly) grown children, Katrina and Clarke.
Wed, Jan 22, 2020 6:00pm
2990 Larimer St, Denver, CO 80205
The 2020 New Year Kickoff Party will be held in the downtown LoDo area at The Block Distilling Co. again this year – 29th and Larimer from 6-8pm on Wednesday, January 22nd. Plan to bring your significant other and enjoy hors d'oeuvres, specialty mixed beverages and music as well as small group tours of the distillery and their processes. Valet parking will be provided along with other surprises, treats and performances … you are all going to want to attend this event. We will also be recognizing the contributions of some of our members from the past year. There is no additional cost for this event and I look forward to seeing all of our members support and attend this exciting way to kickoff the New Year together.
If you have questions about this event, please contact our Events Chair:
Ian Campbell
campbell@themissionsuite.com