Members, please login to RSVP for an event. Guests and non-members, click the Request to Attend button to fill out a form to request to join us.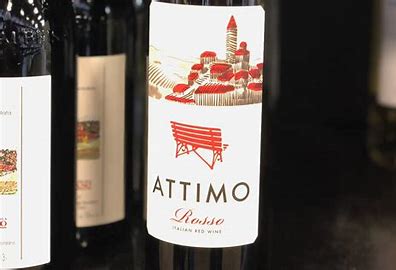 Join us for an exceptional evening at Attimo in downtown Denver! Attimo is the one and only vintner in the world, outside of Tuscany to get the Tuscan appellation "Denominazione di Origine Controllata" (DOC), for its wines. How in the world are they able to do that? Come to Attimo on October 5th to hear the story. It is really fascinating. How can it not be when the story starts with Jon Schlegel, of Snooze fame?
While we are at it, we will get a chance to sample some fantastic Barolos, Barbarescos, Rosatos and Biancos. These guys have a great and very unique story paired with some fun, authentic Italian wines vinted in our own backyard! Can't wait to see you there!
If you have questions about this event, please contact our Events Chair:
Adams Price
adams.price@pmcf.com
Fri, Oct 15, 2021 1:00pm
10377 E. Geddes Ave. Centennial, CO 80112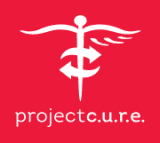 Alex Dvorak, Chair of our Community Outreach Committee, has arranged for us to volunteer at Project C.U.R.E. as a group from 1-3pm on Friday, October 15th.
Please RSVP on the DAB website

AND

RSVP on the Project C.U.R.E. website
We will be sorting donated medical products so that they are processed and prepared for international distribution to assist children, families, individuals and communities in over 130 countries.
Attire: Closed-toed shoes are required in the warehouse. Due to COVID-19 precautions, we are also requiring all volunteers to wear masks and gloves for the full duration of their volunteer time. Masks and gloves will be provided.
Project C.U.R.E. Video: Watch & share our video with your group to become familiar with Project C.U.R.E. and learn about the vital impact your volunteer experience creates.
Day of Event: When you arrive, please enter the Denver warehouse from the Volunteer entrance on the West Side of the building. Begin your check-in online at our Volunteer kiosk. Your leader will welcome you, provide a tour of the warehouse and guide you at your event. Please arrive on-time, as your leader will need adequate time to explain the process for the day. We will provide every volunteer with a mask and gloves for the duration of their volunteer time.
Parking: Please park in the west lot and enter through the door that says Volunteer Entrance.
If you have questions, please reach out to Alex Dvorak, advorak@tworld.com