DAB Committees, Committee Chairs and Committee Members
Community Outreach Committee Chair: Alex Dvorak, advorak@tworld.com
Committee Members: Brad Johnston, Paul Rizzo
Responsibilities
Accelerate relationship building among members through shared volunteer events.
Positively impact the community.
Partner with volunteer organizations whose vision, mission, goals and objectives align as closely as possible with those of the DAB.
Organize and facilitate quarterly volunteer events.
Provide "other" opportunities for DAB members to give back to the community throughout the year.
Goals
50% member participation goal for all volunteer activities.
Provide opportunities at a wide variety of times, geographic locations and types to encourage all members to at least volunteer one time a year.
Effectively communicate monthly through newsletters, the DAB's website and verbally at each monthly meeting on all upcoming community activities.
Utilize member testimonials in communication plan to raise awareness and increase excitement among DAB membership.
Formalize partnership with Junior Achievement (JA) in an effort to develop a long-term partnership benefiting both organizations.
Occasionally hold networking events after activities to further relationship building.
Diversity Committee Chair: Wes Garnett, wgarnett@wgarnett.com
Committee Members: Dave Johnson, John Jordan, David Silverman, Suraya Yahaya

Responsibilities
Guide the recruitment and retention of diverse members up to and including diversity in gender, race, socio-economic backgrounds and age, and especially underrepresented minority groups.
Be responsible for facilitating cohesion, understanding, and camaraderie among existing members and new members belonging to these groups in an inclusive and non-discriminatory manner.
Attract and retain a diverse membership through many approaches, including partnering with minority business groups, hosting minority events, and more.
The DAB will avoid affirmative action or other similar quota-based programs.
Events Committee Chair: Adams Price, adams.price@pmcf.com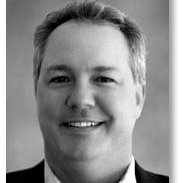 Committee Members: Ron Jensen, Julie Mansfield
Responsibilities
Organize monthly meeting catering and A/V needs.
Organize annual events and catering for:

New Year Kickoff Party.
Golf/Dinner event.
Fall Social.

Organize Quarterly Happy Hours.
Organize other events such as the ski day, bowling and a bike event.
Continue to promote the events through a variety of communications (verbally at the meetings, in the newsletter, Meetup reminders).
Goals
Increase event participation.
Member Engagement Committee Chair: Bob Dodge, bob@tabdenverwest.com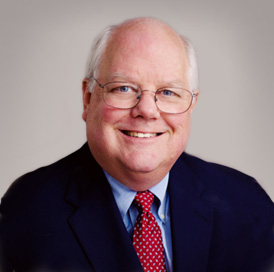 Committee Members: Dean Isaacs, Ron Jensen, Dave Johnson, Julie Mansfield, Linda Montgomery Streeter, Rob Spangler, Karen Susman
Responsibilities
Assist our members in gaining maximum benefit based on the DAB's purpose: "Creating and growing professional friendships resulting in personal & business success."
Provide a variety of opportunities for members to engage with each other to grow relationships.
Goals
Increase response rate in our annual survey that "Being a DAB member helps my business."
Increase response rate in our annual survey that "I plan to renew my DAB membership next year."
Achieve at least 90% retention of members annually.
New Member Committee Chair: Camilla Manly, cmanly@akamai-systems.com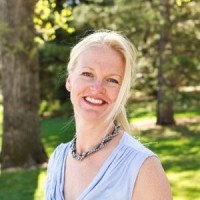 Committee Members: Bob Deprez, Ken Galecki, Dave Johnson, Colin Kresock, Peter Tedstrom
Responsibilities
Continue to expand membership in identified and targeted business sectors.
Maintain optimal membership diversity.
Goals
Educate members about new electronic nomination and application process.
Reinvigorate targeted recruitment – build on progress made in the years prior.
Ideas to get new members announcement to DAB members.
PR & Communications Committee Chair: Doug Phelps, DougMovesYou@gmail.com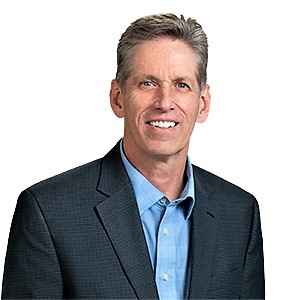 Committee Members: Jeff Aronheim, Brian DeLaet, Carey Madsen, Kevin Sullivan, Cynthia Wellbrock
Responsibilities
Increase awareness of the DAB with targeted Denver metro business leaders through the DAB website, LinkedIn and media.
Goals
Continue to evolve the DAB website to become the public face of the organization and be the go-to resource for non-members interested in finding out who we are and what value we bring to our membership.
Complement DAB Meetup communications and content to add value for members.
Increase DAB exposure in targeted open sectors in the Denver business community.
Peer Advisory Groups Committee Chair: Lauren O'Connell, lauren@oconnellconsultinggroup.com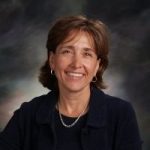 Committee Members: Colleen Belak, Stu Perlmeter, Doug Phelps, David Silverman, Kevin Sullivan, Vince Tinnirello, Cynthia Wellbrock, Robin Whitelaw
Responsibilities
Provide members an opportunity to build member relationships by knowing and understanding other PAG member's businesses.
Provide members a venue to receive structured peer-advisory support, insights from other business owners & executives and a forum to receive feedback, ideas, and advice from other members.
Ensure DAB PAG Facilitators are engaged, trained and committed to their groups.
Ensure groups work well; have proper structure and accountability.
Assist facilitators with topic generation.
Represent DAB PAG Initiative in front of membership, potential members and the public.
Recruit both facilitators and group members.
Help members leverage each other as "trusted resources."
Goals
Improve member accountability to their group and their group members.
5 PAG groups at capacity and stable.
Launch PAG group to cover the NW Metro area.
Programs Committee Chair: Eric Walters, ewalters@summithillwealth.com

Committee Members: Brian DeLaet, Cindy Gomerdinger

Responsibilities
Enrich and enhance the DAB member experience.
Create a positive experience for guests as prospective new members.
Schedule speakers that can provide valuable, useful and interesting content to members at monthly meetings:

Focus on a diversity of topics such as leadership, growing a business, communication, Colorado business and economy, and inspirational as requested by the membership.

Provide knowledge that expands our perspective and awareness on matters connected to our business and professional lives.
Organize panels and roundtables each year.
Maintain an alternate networking or event plan in the event of a last minute speaker cancellation.
Goals
Maintain speaker requirements:

Good public speaker.
Interesting topic.
Applicable topic to our business or personal lives.

Have a balance between business, local, national and international issues.
Seek input from all DAB members for speakers and topics.
Maintain and grow the committee and ensure members are actively involved in the selection and presentation process.
Collaborate with the Board to identify a successor to lead the committee after an appropriate period of time.