Equine-assisted learning, therapy and coaching is highly effective and fast-growing. Horses are used as our partners to help heal trauma of all kinds, improve leadership and teamwork and provide personal and professional growth. Join us in December to hear from a panel of 3 experts how this unique method of healing and coaching works, why it is so effective and why working with horses can be so powerful.
Kerry Borcherding
– Kerry Borcherding holds a Masters in Transpersonal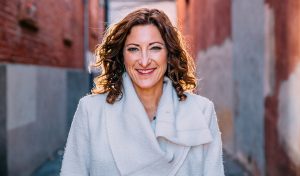 Counseling Psychology and is a Certified Gestalt Equine Facilitated Psychotherapist and Somatic Experiencing Practitioner. Kerry is international coach and trainer, and in addition, is the program director and lead facilitator of Hope Held by a Horse, a non-profit organization that supports women with breast cancer to learn, grow, and heal in the company of horses. It was the first breast cancer program of it's kind in the world. She has been featured on iHeartRadio, KOA, Bloomberg Radio, Five to Thrive, 9 News, and in the Daily Camera and Huffington Post.
Kami Guildner
– Kami Guildner helps entrepreneurs and executives around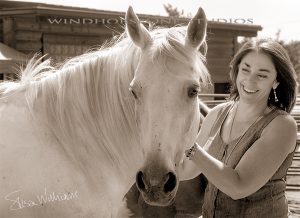 the world "Live Out Loud" in voice, visibility and meaning. She weaves soulful-inspiration into mindful business strategies, helping her clients succeed in life, business and worldly impact. With decades of leadership, marketing, strategic planning and business growth expertise, Kami guides her clients powerful through marketing, branding and business strategies that work. Kami is the Best Selling author of
Firedancer: Your Spiral Journey to a Life of Passion and Purpose
and
Pony Pondering Inspiration Cards.
Kami is the founder and host of
Extraordinary Women Radio™
– a podcast featuring wildly successful women living out loud in voice, vitality and vigor. In addition, she founded
Extraordinary Women Connect™
– a series of intimate events for wildly successful women connecting in meaning, purpose and shared support.
Sarah Bohnenkamp
– Sarah J. Bohnenkamp, is
"A momma of two lil love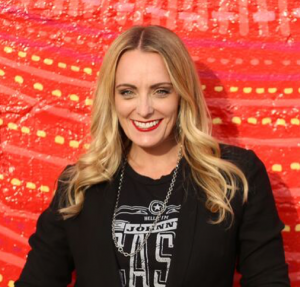 muffins. Wife. Singer (and bad guitar player). Leadership Coach. Developer. Dreamer. Horse lover."
She led several corporate teams through massive organizational changes, she served as an Executive Director and Chief Operating Officer in the beef industry (an industry that she did NOT grow up in), and today she's leading her own business where she coaches leaders and entrepreneurs who blaze epic trails. Sarah also spends time speaking and consulting with organizations like the Global Roundtable for Sustainable Beef and the National Institute for Animal Agriculture, working on tough issues like sustainability and antibiotic resistance. Equine Guided Education has been integrated into her work for more than eight years and she loves it when she can combine her passions for horses and leadership development!