Members, please login to RSVP for an event. Guests and non-members, click the Request to Attend button to fill out a form to request to join us.
Thu, Jun 17, 2021 5:00pm
Wash Park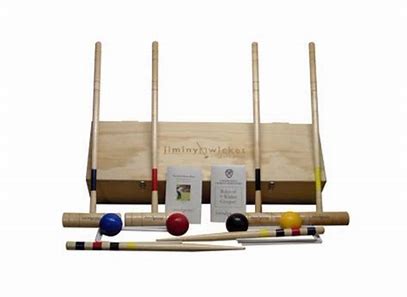 Join in with Jiminy Wicket to learn the subtle yet fine art of competition croquet. We will meet at the park at 5pm. James Creasy, croquet master will provide some quick training in croquet rules and etiquette, break us into teams to compete for trophies, and then of we go on the journey to the croquet championship! Wine, beer, sodas and water will be provided. Note that the park rangers do not allow any glass in the park. So if you decide to bring your own beverage, which you really do not need to do, please don't bring glass. Apparently the wrath of the rangers can be severe. We should be done by 7 – 7:30. Don't forget to RSVP on the DAB website. See you all there.
If you have questions about this event, please contact our Events Chair:
Adams Price
adams.price@pmcf.com